Get thinkering at home with these boxes, kits, cases, & mats.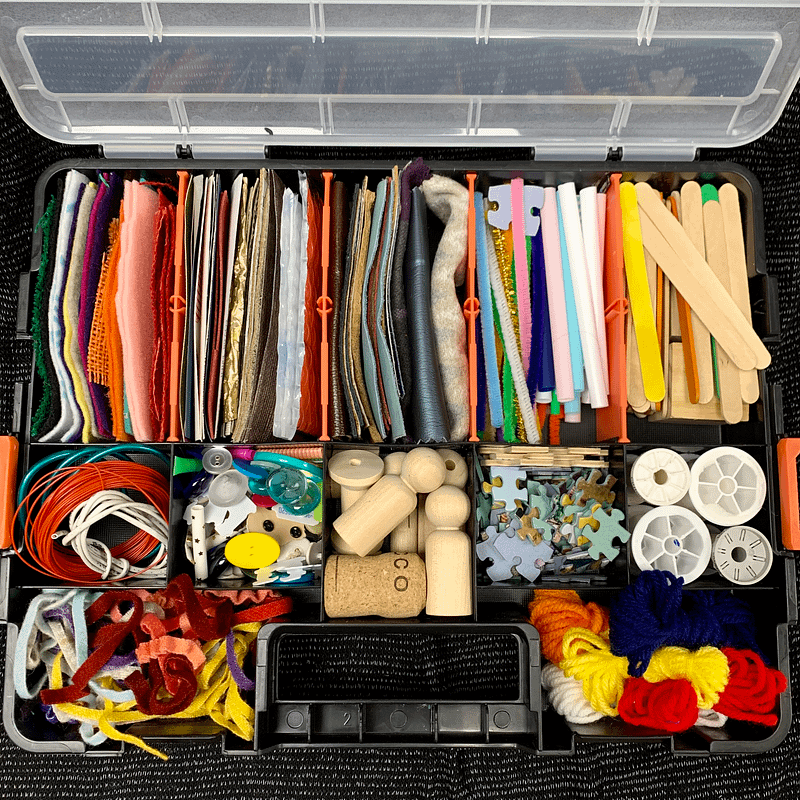 Thinkery might not be open now but you can have all the things we like to tinker with in our studio: yarn, buttons, spools, wood shapes, wire, fabric, patterns, & a bunch of loose parts. Get thinkering!
You'll get everything you need in the Make-a-Milkshake Kit to, well, make a milkshake: colors, layers, a cup, a straw, and more! There's even a cherry on top!
It's a box loaded to the brim with opportunities to stoke your family's curiosity! While you are at stuck at home, this box will offer a world of possibilities to keep your hands busy & your mind calm.
A kit full of odds and ends to thinker with! Each kit has it's own personality, with some variation of clothes pins, straws, pipe cleaners, corks, pom poms, sequins, beads, and more!